HR Forum: Engineering a Culture of Inclusion
Friday, February 26, 2021 (10:00 AM - 12:00 PM) (EST)
Description
I Like You. You're Different: Engineering a Culture of Inclusion
Friday, February 26, 2021 | 10:00 AM - 12:00 PM
Overview:
This webinar focuses on working with people with different backgrounds, education, skills, and experiences to add value to organizations.

A point of emphasis is that organizational strength comes from the rational and emotional commitments employees make, which are largely the results of being respected because of their differences, not despite their differences.

Discuss the advantages of employee engagement and how – even with our positive intent – we often experience unintended and negative consequences

This part of the discussion will include

Building mutual respect, purpose, and trust
Understanding what motivates employees

Structural and Cultural concerns of engagement

Rewards and recognition
Cultural "fit" and talent retention
Bob Piazza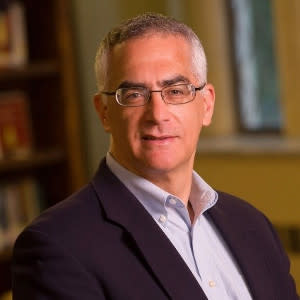 Bob Piazza is a Visiting Instructor at the University of Richmond, where, since 2011, he teaches undergraduate and MBA students and leads various professional development and leadership seminars. Before joining the university, Bob's career spanned 32 years, culminating in successive Vice President roles in Talent Management and Human Resources, where he focused on the execution of strategic and tactical priorities of businesses through employees' daily productivity at all levels. He is adept at analyzing performance and behavior strengths and opportunities in people and organizations, creating robust plans for improvement and employee development, and leading change, all of which demand broad and deep communications skills. He earned his bachelor's degree in Communications and Literature from Pace University and his Masters in Management from Rensselaer Polytechnic Institute.
Webinar

Friday, February 26, 2021 (10:00 AM - 12:00 PM) (EST)